MOTHERHOOD

Motherhood is powerful, beautiful and a journey that teaches us and shows us how strong we can be and how much love we have to give.
All too often, Mothers act as the photographer of our family memories, always behind the camera, never in the photos.
Motherhood portraits s are an opportunity to change all that, allowing Mom to become an integral part of the art that depicts the loving, timeless bond between mother and child.
MOTHERHOOD IS BEAUTIFUL
WHY MARIBELLA IS THE PERFECT CHOICE
At Maribella Portraits, we are passionate about creating a legacy product that captures your journey into Motherhood from beginning, and through out your lifetime. There are so many milestones in a Mothers life, fleeting and incredible, and deserving of being immortalized. The only way to hold time still is thru photography. Why not keep these moments forever? They have a place in your heart and belong on your wall.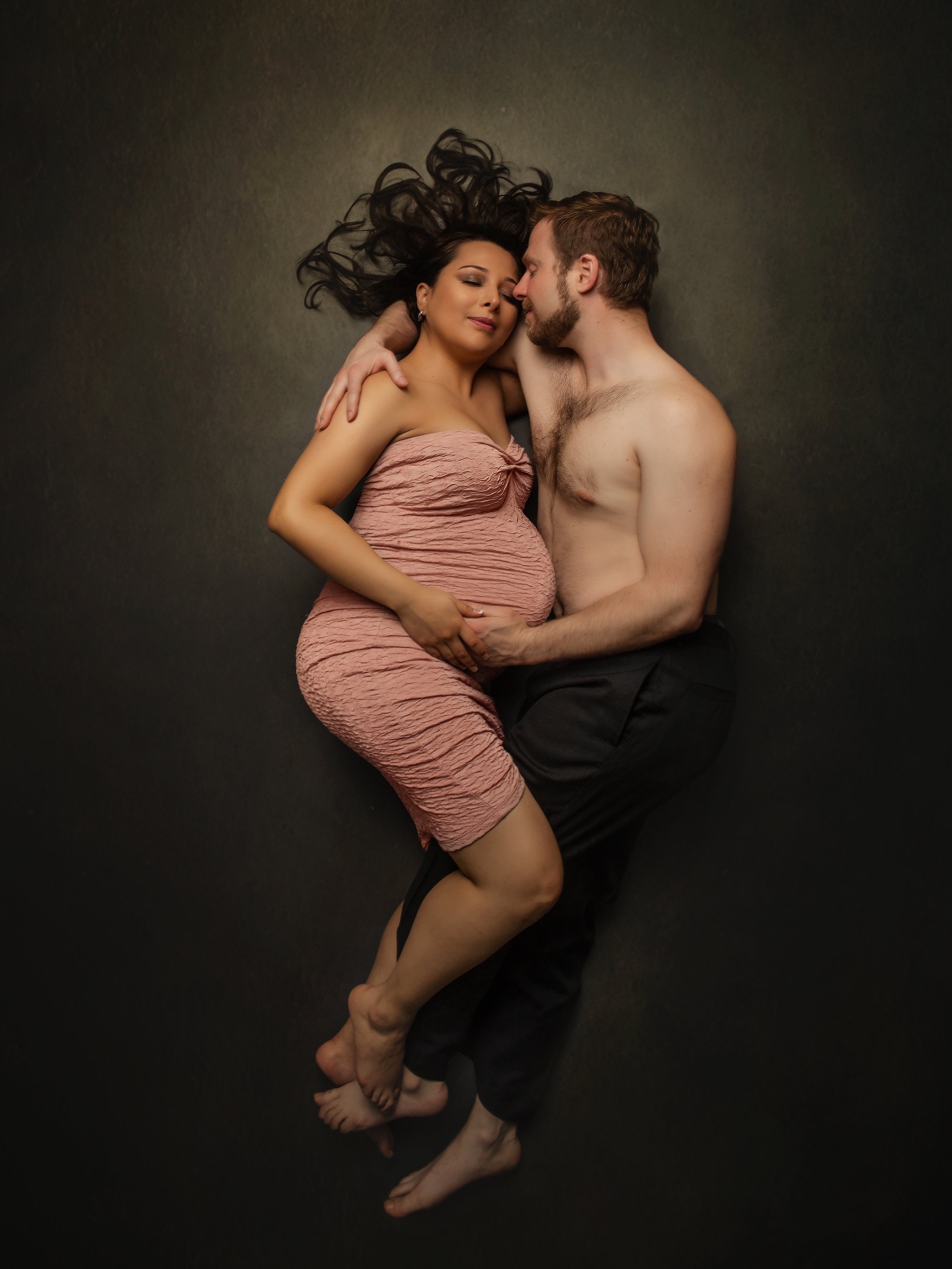 I was nervous, but Maria made the experience wonderful and fun. My husband enjoyed it as much as I did, and we absolutely love the photos.
I wasn't expecting to bring my little boy to my Maternity session, but Maria encouraged me. I was worry he wouldn't cooperate, I am so glad we brought him. I now have a gorgeous portrait of my two babies.
Capture the love of a lifetime
Let's remember your Motherhood journey by creating a captivating portrait for you and your family to cherish. These moments are fleeting and your children won't be little forever. Stop hiding behind the camera and let us show you how beautiful motherhood looks on you. Imagine the art we will create for you that shows the world all the love you shared. You will never regret having your portrait taken, but you will regret missing this moment.
Your experience includes; a discovery call where our artist get's to know you and your children. A beautiful guided photo session experience with your choice of studio, or outdoors. A personal design and ordering appointment where we view all of your portraits; and a design expert who will assist you in the selection and customization of your artwork.
Limited Edition Motherhood Portrait Collection Special Pricing Book by November 15, 2019
At Maribella Portraits we want to ensure that all mothers have the opportunity to commission a fine art portrait with their children. We have created special pricing just for Motherhood and Maternity sessions. For detail Investment guide on all other sessions please email maribellaportraits@gmail.com or call 832.997.1287
Scheduling Freedom
Love the collections but need time to plan or prepare? You can purchase a Motherhood Session now at our special pricing, and schedule your photoshoot within 12 months of the purchase date. We will honor these special.
Collections
$499
Includes Hair and Make UP
11x14 Fine Art Print
1 Corresponding Social Media File
$699
Includes Hair and Make UP
16x20 Fine Art Print
5 High Resolution Digitals
This Offer expires November 15, 2019 No Additional Purchase Necessary*
832.997.1287
16326 Mueschke RD, E5 Cypress, TX 77433